Dan Wellman is a vice president at Crestview working across a variety of industries. He is an avid Cleveland sports fan and enjoys backcountry hiking and playing squash.
Dan Wellman joined Crestview in July 2015 after completing an M.B.A. from Harvard Business School. Prior to HBS, Dan worked as an associate at Madison Dearborn Partners where he evaluated, executed and monitored investments across a variety of sectors including industrials, consumer and communications. During the summer of 2014, Dan worked at Nike, Inc. on its corporate strategy and development team. Dan was also an analyst at J.P. Morgan covering the consumer and retail sectors. He received a B.S., with distinction, from the University of Virginia's McIntire School of Commerce.
Accuride Corporation
Industrials
Current Portfolio
Accuride supplies steel and aluminum wheels and wheel-end components for commercial vehicle OEM, fleet and aftermarket customers.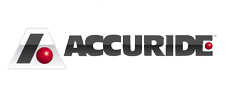 Select Energy Services
Energy
Current Portfolio
Select Energy is a leading provider of total water solutions to exploration and production companies in the North American unconventional oil and natural gas markets.
Synergy Energy
Energy
Current Portfolio
Synergy is a manufacturer, retailer and distributor of parts and supplies for the oil and gas industry. It focuses on artificial lift and also operates 14 retail stores under the name Bell Supply Company.