Chris Hollyday is a vice president at Crestview, focusing on investments across a variety of industries. He enjoys spending time outdoors, including long-distance running, alpine hiking and playing tennis.
Chris Hollyday joined Crestview in 2017 after receiving his M.B.A. from Harvard Business School. While enrolled at Harvard Business School, Chris worked at Marcato Capital Management, a value- riented activist hedge fund, where he researched and analyzed companies in the consumer and technology industries. Prior to business school, he worked in private equity for four years, first at Cerberus Capital Management and then at New Mountain Capital, where he evaluated, executed and monitored investments across a variety of industries, including business services and healthcare. Chris is currently a director of Accuride. He received an A.B., magna cum laude, from Harvard College.
Accuride Corporation
Industrials
Current Portfolio
Accuride supplies steel and aluminum wheels and wheel-end components for commercial vehicle OEM, fleet and aftermarket customers.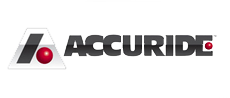 Endurance Lift Holdings
Energy
Current Portfolio
Endurance Lift Holdings is a manufacturer, retailer and distributor of parts and supplies for the oil and gas industry. It focuses on artificial lift and also operates 14 retail stores under the name Bell Supply Company.

Fidelis Insurance Holdings Limited
Financial Services
Current Portfolio
Fidelis is a global provider of specialty insurance and reinsurance products. The company has offices in Bermuda and London.

Select Energy Services
Energy
Current Portfolio
Select Energy is a leading provider of total water solutions to exploration and production companies in the North American unconventional oil and natural gas markets.
Venerable Holdings
Financial Services
Current Portfolio
Venerable Holdings is a leading consolidator of closed variable annuity blocks and operates the legacy variable annuity business of Voya Financial, Inc.