Cindy Cheung is a principal at Crestview specializing in media and industrial investments.
Cindy Cheung joined Crestview as an associate in 2006 and rejoined Crestview in 2010 after receiving an M.B.A. from Harvard Business School. As an associate, Cindy evaluated, executed and monitored investments across a variety of industries. Cindy now focuses on investments in the media and industrial sectors. During the summer of 2009, Cindy worked at Schooner Capital, a Boston-based private investment firm focused on growth equity and alternative asset investments. Prior to Crestview, Cindy was an analyst at Morgan Stanley in its Global Energy Group, where she helped execute over $45 billion of M&A transactions. Cindy is currently a director of H2Oil and was previously a director of Accuride, ATC Drivetrain and Stackpole International. She received an A.B., cum laude, from Dartmouth College, where she also studied abroad in Beijing, China.
Accuride Corporation
Industrials
Current Portfolio
Accuride supplies steel and aluminum wheels and wheel-end components for commercial vehicle OEM, fleet and aftermarket customers.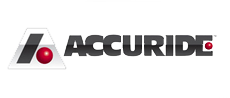 ATC Drivetrain
Industrials
Current Portfolio
ATC Drivetrain is a remanufacturer of transmissions, engines, advanced battery packs and related components for light-, medium- and heavy-duty vehicles.
Cumulus Media
Media
Current Portfolio
Cumulus is a radio broadcasting company in the United States, with a portfolio of over 450 FM and AM stations across 90 markets. It also operates a radio network division that produces and syndicates radio content for third-party stations.

H2Oil Energy
Energy
Current Portfolio
H2Oil Energy is a newly-formed exploration and production company focused on secondary oil recovery projects.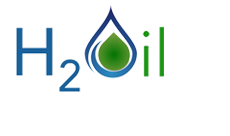 Interoute Communications
Media
Realized
Interoute is an integrated network and enterprise services company that owns and operates an extensive fiber network and cloud services platform across Europe. The company operates one of Europe's largest physical fiber optic networks across 28 countries.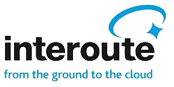 NEP is the largest global outsourced provider of comprehensive live and broadcast production solutions, with leading market positions in the United States, Europe and Australia. It serves the premium sports, entertainment and live event production markets.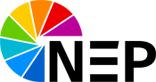 Oxbow Carbon
Energy
Current Portfolio
Oxbow Carbon engages in the global sourcing, production, marketing and distribution of refinery byproducts and solid carbon fuel, including fuel grade petroleum coke, calcined petcoke, sulfur, activated carbon and coal.
Samson Resources
Energy
Realized
Samson Resources is a privately held energy exploration and production company. The company has acreage positions in the Anadarko, Greater Green River, Powder River, San Juan, East Texas and Williston basins.

Silver Creek Oil & Gas
Energy
Current Portfolio
Silver Creek Oil & Gas is a privately held exploration and production company that was formed at the end of 2011. It focuses on the acquisition and development of out-of-favor unconventional oil and gas assets located primarily in Texas and Oklahoma.

View Case Study
Stackpole International
Industrials
Realized
Stackpole International is a leading global manufacturer of highly engineered transmission and engine oil pumps and powder metal components primarily for automotive powertrain platforms. The company was acquired by Johnson Electric in October 2015.