Kirk Benson is a vice president at Crestview, focusing on investments across a variety of industries. He is an avid golfer and an aspiring yogi.
Kirk Benson joined Crestview in 2013 as an analyst and rejoined in 2019 after receiving an M.B.A. from Harvard Business School. Kirk evaluates prospective investments and monitors portfolio companies in a variety of industries. Kirk currently serves on the boards of Accuride Corporation and Elo Touch Solutions. Before business school, Kirk worked at JR Automation, a former Crestview portfolio company, in Holland, MI, serving as Finance Manager of a business unit as well as supporting the CEO and CFO on corporate projects. Kirk holds an A.B., cum laude, in Applied Mathematics and Economics from Harvard College.
Accuride Corporation
Industrials
Current Portfolio
Accuride supplies steel and aluminum wheels and wheel-end components for commercial vehicle OEM, fleet and aftermarket customers.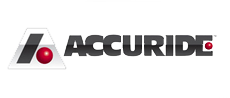 Camping World Holdings
Media
Current Portfolio
Camping World Holdings is a leading operator in the RV industry. Camping World is a multi-store dealership and retailer of RVs and outdoor accessories. It also provides financing, insurance, extended warranties, roadside assistance and clubs to RV owners.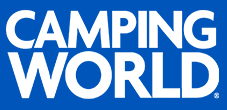 View Case Study
Elo Touch Solutions
Industrials
Current Portfolio
Elo is a global provider and manufacturer of high quality and commercially durable touch screen systems and components for enterprise customers. Elo has over 45 years of history since its founding and was the original inventor of the touchscreen.

Venerable Holdings
Financial Services
Current Portfolio
Venerable Holdings is a leading consolidator of closed variable annuity blocks and operates the legacy variable annuity business of Voya Financial, Inc.