Jason Luo is a senior advisor at Crestview assisting the industrials strategy.
Jason Luo is a senior advisor at Crestview. Jason was president and CEO of Fund I portfolio company Key Safety Systems, and formerly chairman and chief executive officer of Ford China.
Jason began his career at Key Safety Systems in 1997 as director of engineering. He became president of the company in 2005 and served as the CEO from 2007 to 2017. Under his leadership, Key Safety Systems broadened its global footprint, product line, revenue and customer base. Jason currently serves on the board of directors of ATC Drivetrain, Accuride and JR Automation. He is chairman of the Detroit Chinese Business Association Advisory Board and a member of the Michigan State University Broad College Alumni Association board of directors. Jason was also named the Regional Entrepreneur of the Year in 2015 by Ernst & Young for entrepreneurial excellence in automotive supplier category.
Jason received his M.B.A. from Michigan State University, M.S. in mechanical engineering from the University of Toledo and B.S. in mechanical engineering from Beijing Institute of Technology.
Accuride Corporation
Industrials
Current Portfolio
Accuride supplies steel and aluminum wheels and wheel-end components for commercial vehicle OEM, fleet and aftermarket customers.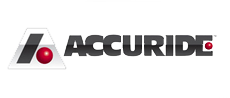 JR Automation
Industrials
Current Portfolio
JR provides customers with automated manufacturing solutions that solve key operational and productivity challenges. From front-end concept design to development and after-installation support, JR seamlessly integrates the necessary hardware and software.

Key Safety Systems
Industrials
Realized
Key Safety Systems is a leading global automotive safety supplier, including airbags, seatbelts, steering wheels and active safety accident avoidance technology.

View Case Study
Stackpole International
Industrials
Realized
Stackpole International is a leading global manufacturer of highly engineered transmission and engine oil pumps and powder metal components primarily for automotive powertrain platforms. The company was acquired by Johnson Electric in October 2015.